Features
You need access to your references and PDFs everywhere…at a meeting, in class, before a presentation, or while lying back in an easy chair and thinking great thoughts. Bookends for iOS provides an easy way to explore, retrieve, organize, review, annotate, and sync the information you need.
Find
Search and employ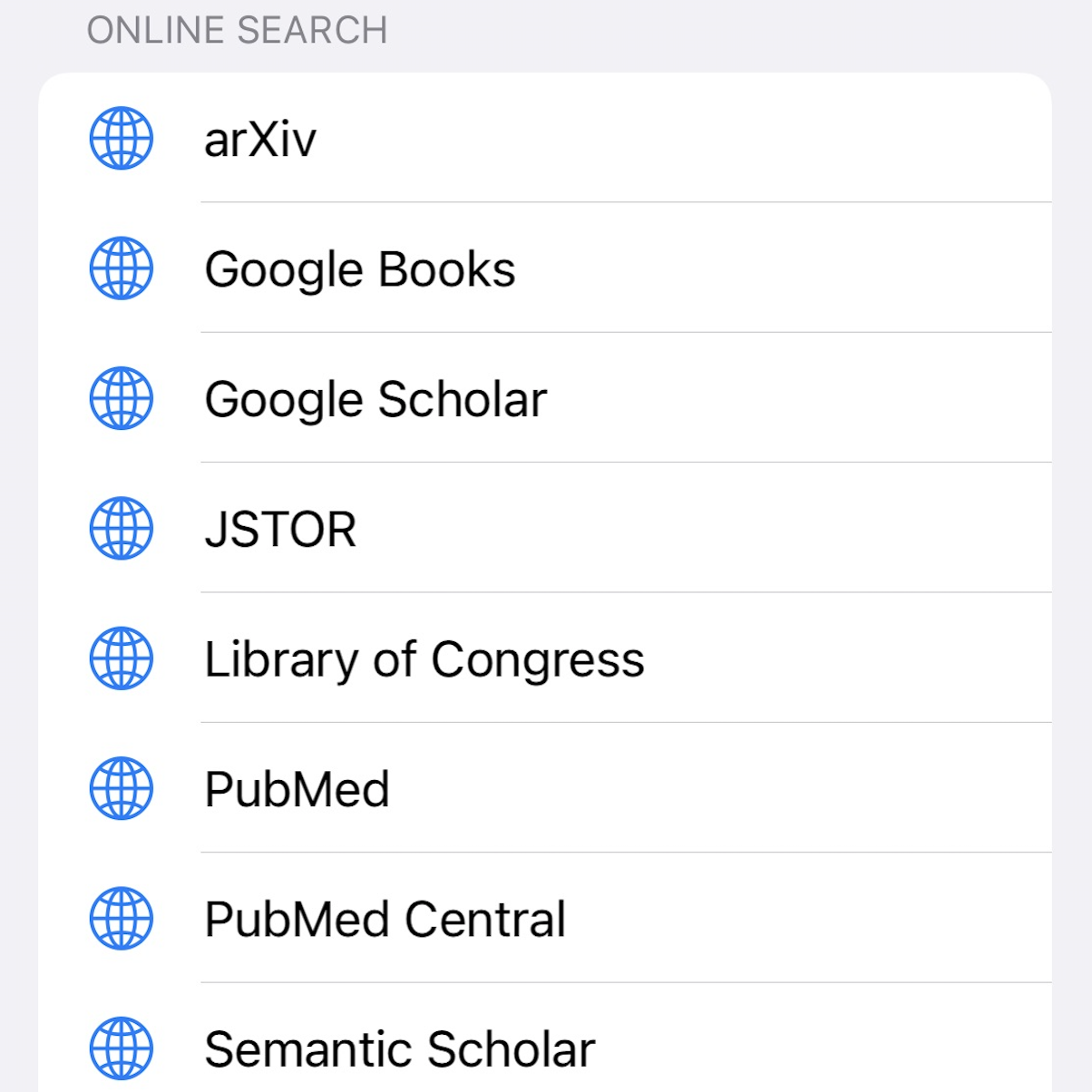 The truth is (arguably) out there, you just have to find it. With Bookends you can directly search popular online sources like PubMed, PubMed Central, Google Scholar (including advanced search), JSTOR, arXiv, and more to find and collect the metadata of the references that you need. Automatically download the PDF containing the fulll-text of the same time (access privileges required).
Notes
The art of annotation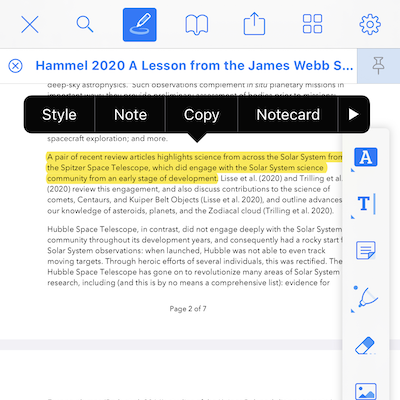 An array of powerful PDF annotation tools work in concert with the note stream so that the important bits you highlight are available in a linked and concise list. Use your Apple Pencil to markup and annotate while you settle back in your easy chair.
Or Share the PDF with your favorite PDF annotation app, add your markup, and return to Bookends where they will be available in the same PDF.
Take a note…
Create notecards that contain your thoughts and they will instantly appear in the note stream, side-by-side with annotations you have made in the attached PDF. You can come back at any time and recall what was important in this particular reference at a glance.
Sync
Wi-Fi is a two-way street
Bookends for iOS works hand-in-hand with Bookends for macOS to keep your reference information up-to-date. Two-way wi-fi sync (Standard feature) lets you control what information is exchanged between Bookends on your iOS device and your Mac. You are in control — restrict synced items to specific groups and set limits on attachment size.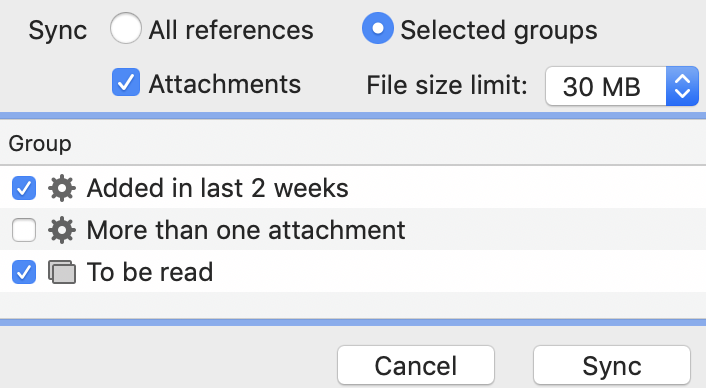 All for one and one for all
Cloud sync (Pro feature) provides unanchored access for all your devices via a central repository. Share references and PDFs with collaborators and colleagues so that everyone in the group can contribute and benefit.
Shortucts
Automate your actions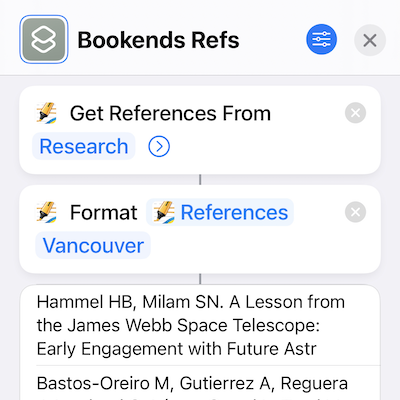 Perform tasks with the help of Shortcuts (Pro feature). For example, create a workflow that automatically finds references in Bookends and formats them as temporary citations for later scanning in Bookends for Mac or final citations suitable for inclusion in a bibliography.